Chris DeLaForest established DeLaForest Consulting, LLC in 2008 after serving in both the legislative and executive branches of state government.
He can leverage his years of experience in Minnesota government and the relationships he has developed to effectively represent your interests and achieve results.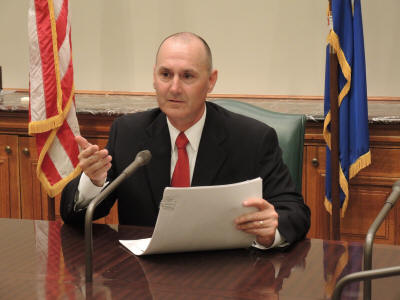 He has served in both the executive and legislative branches of state government and has been intimately involved in some of the most important issues the state has faced in recent times.

Chris served Governor Tim Pawlenty as his Director of Legislative and Cabinet Affairs. In this role, he acted as the Governor's most senior policy advisor and was responsible for developing and implementing his legislative agenda.

He was also as the Governor's liaison to the legislature, all state agencies, and the federal government.

Prior to working in the executive branch, Chris served in the Minnesota House of Representatives for three terms, where he gained invaluable knowledge of the legislative process by being a part of a majority caucus (81-53), a nearly evenly divided House (68-66) and a minority caucus (85-49). This experience taught him the value of developing and maintaining relationships across the political spectrum. His proudest legislative achievements were all bi-partisan efforts.

Chris also possesses the leadership and management skills needed to successfully represent your interests at the Capitol. After completing the Army ROTC program at Saint John's University, he was commissioned an officer and served a four-year tour on active duty. During his tour, he served as a tank platoon leader, reconnaissance platoon leader, and battalion staff officer.

Chris lives in the northern Minneapolis suburbs with his wife, their two sons, and a yellow hunting lab named "Goldy." In his free time, he enjoys hunting, playing and watching hockey, and running.

He earned his law degree, cum laude, from the University of Minnesota Law School. He earned his bachelor's degree in Political Science, summa cum laude, from Saint John's University.